Check out our upcoming events!
Click HERE for a printable pdf.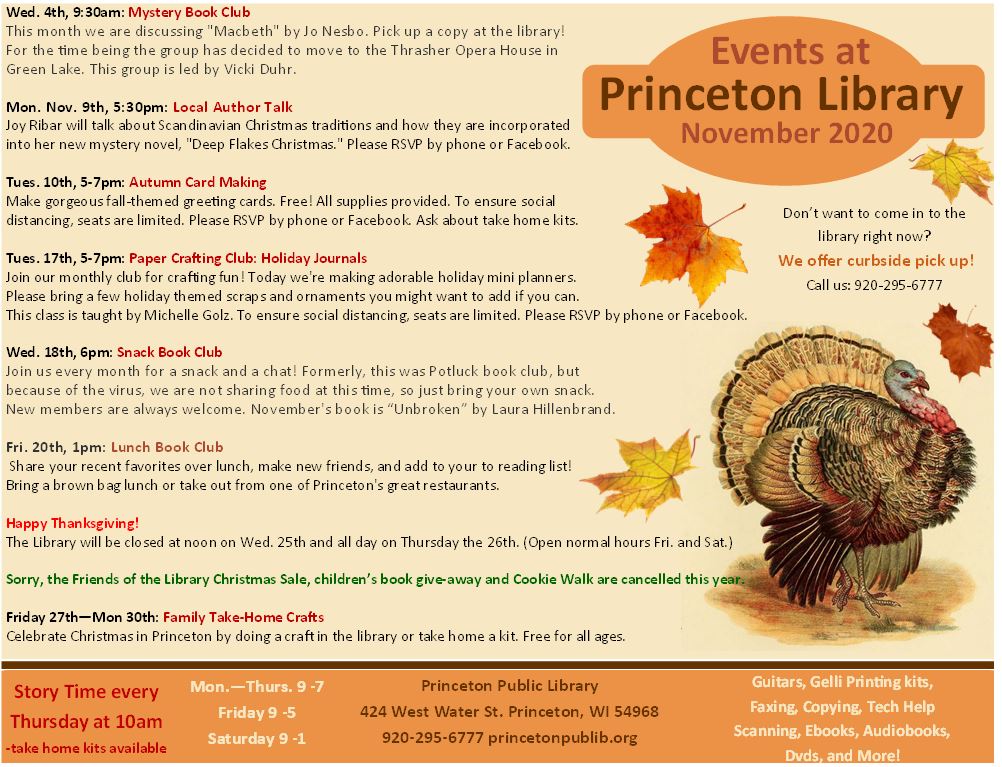 Our Current Services: FAQs
We want to address some questions that have popped up. We are proud to continue to serve you during this difficult time.
How do I contact you? 
920-295-6777
director@princetonpublib.org
I Returned An Item. Why is it Still on My Account?
We are quarantining all items for 72 hours before we check them in. This means that even though you returned something two days ago, it may still show up on your account. 
When we do check them in, we will back-date them, so you won't get a late fee.
Can I Get Items from Other Libraries?
Yes, delivery is back-- but right now, it's only three days per week. 
Can I Return Library Items Now?
Yes, please do! Other people are waiting for them.
We are taking returns in our outside book drop. It's a metal door set into the wall on the east side of the library (the right side, if you're facing it from the street). Please don't try to hand returns to staff, or leave them in our lobby-- we are taking these items out of our book drop with gloves and placing them in quarantine for the time required to for the virus to die.
Can I Donate Items Now?
Yes, please do. We accept gently used books, dvds, cds, audibooks and vinyl. Anything not cataloged for our collection will go on our ongoing and annual book sales. Proceeds go to the Friends of the Library.
I'm not comfortable coming into the library yet. Can I still get materials?
Yes, we are still offering curbside services. Give us a call to schedule a pickup time: 920-295-6777.
Can I Print/Fax/Copy at the library?
Yes. 
If you are not comfortable coming into the libriary, you can email us your documents, and we will print, fax, or copy them for you and then arrange a pickup time with you. 
How Do I Place a Hold on Princeton Items?
Here's a step-by-step picture guide to placing holds on Princeton items. Click on it and zoom in to make it bigger.
Start at our website, princetonpublib.org.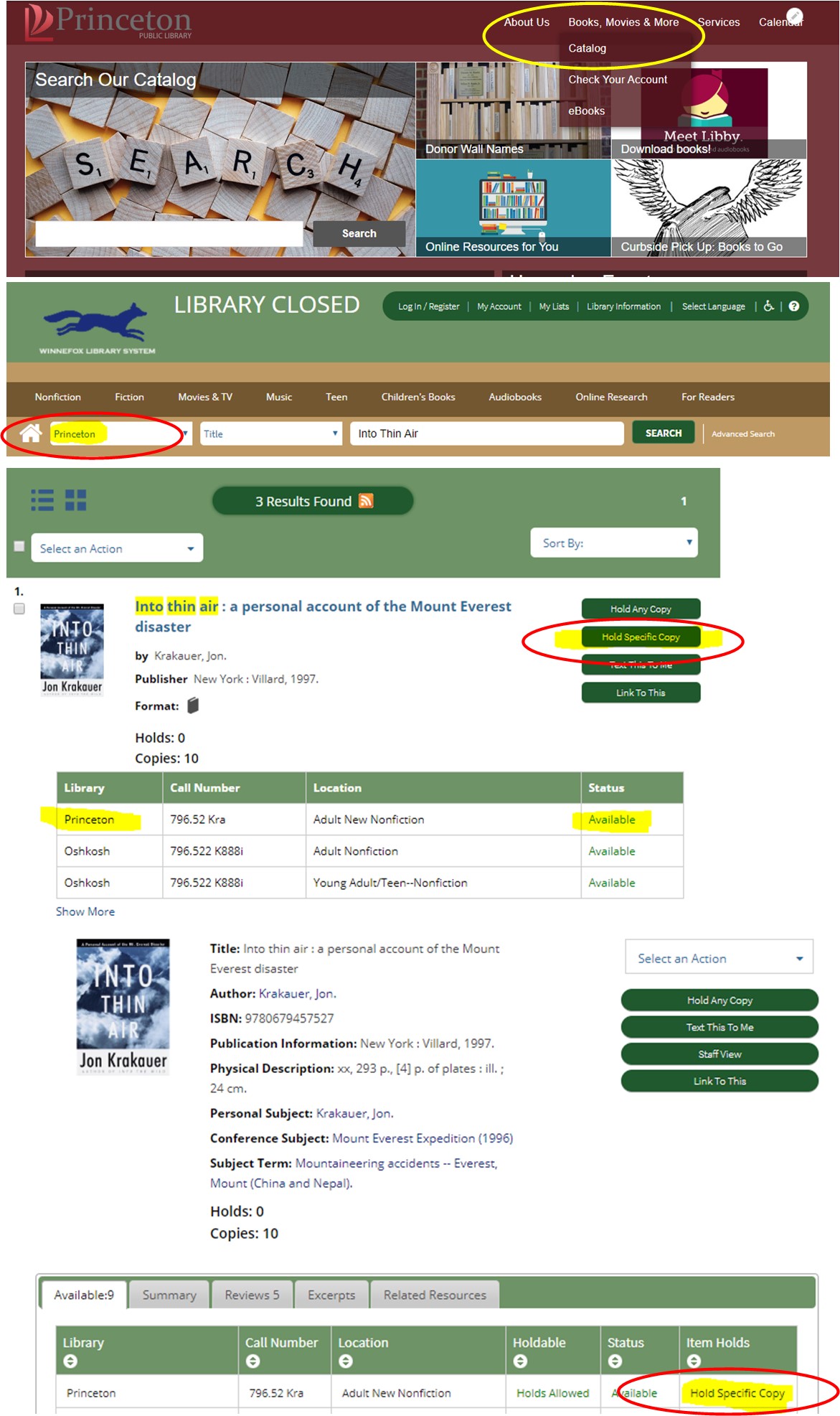 How Do I Browse Princeton Items?
Start at our website, princetonpublib.org.