Join us for 6 weeks of fun! The Summer Reading Program is a great way to keep families reading (and entertained) over the summer.
Sign up opens May 22nd. All you need is a library card!
Earn prizes for reading, listen to live music, and do retro crafts like tie-dye, macrame, painted mushrooms, shrinky-dinks, pet rocks, string art, paper flower power, and more! For the first time, adults can earn prizes for reading too! 
Download an information packet and reading log by click HERE, or visit the library to pick one up.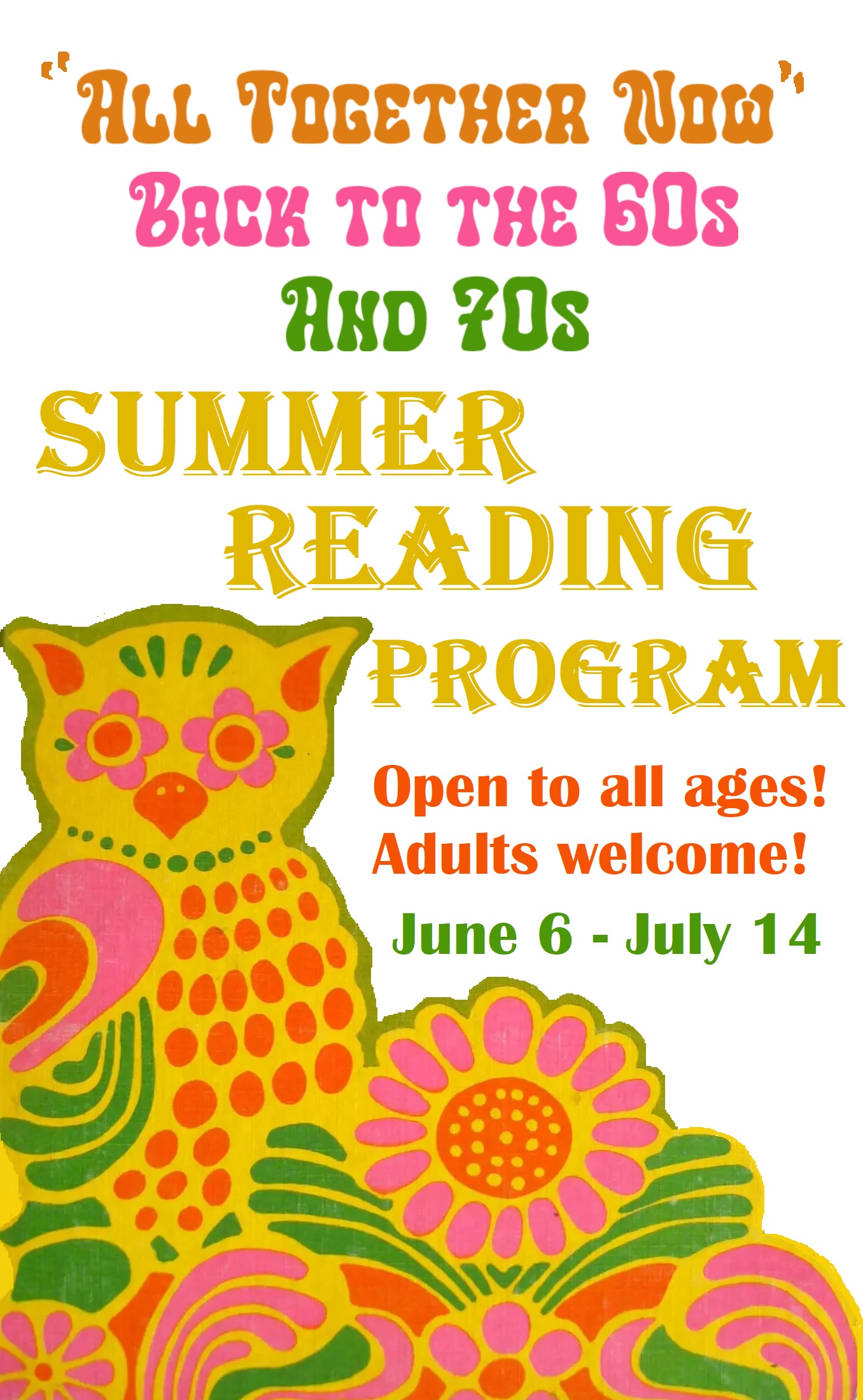 This year's prizes would not be possibly without the help of Whimsy Mountain (Deb and Richard May). They donated many of our small prizes this year—thank you!!