The Summer Reading Program is a great way to keep kids reading (and entertained) over the summer.
Only kids under 18 can read to earn prizes, but all ages are welcome at our events!
Sign up opens May 23rd. All you need is a library card!
Scroll down to see our event flyers and rules. Use the links to download flyers, rules, and the reading log.
All materials are available at the library too!
Click HERE to download our Events Flyer.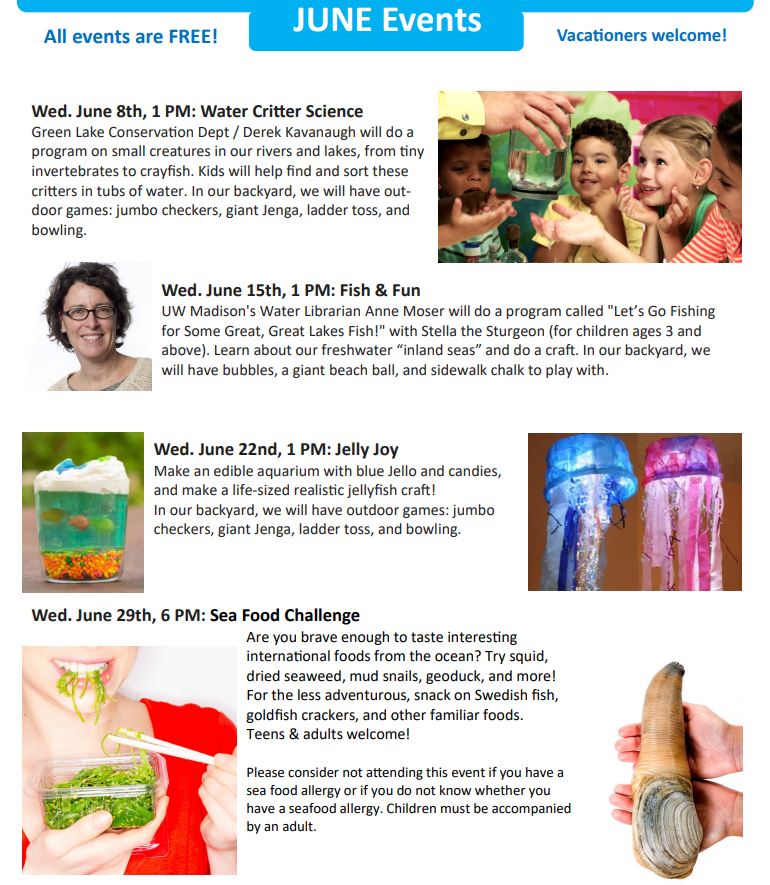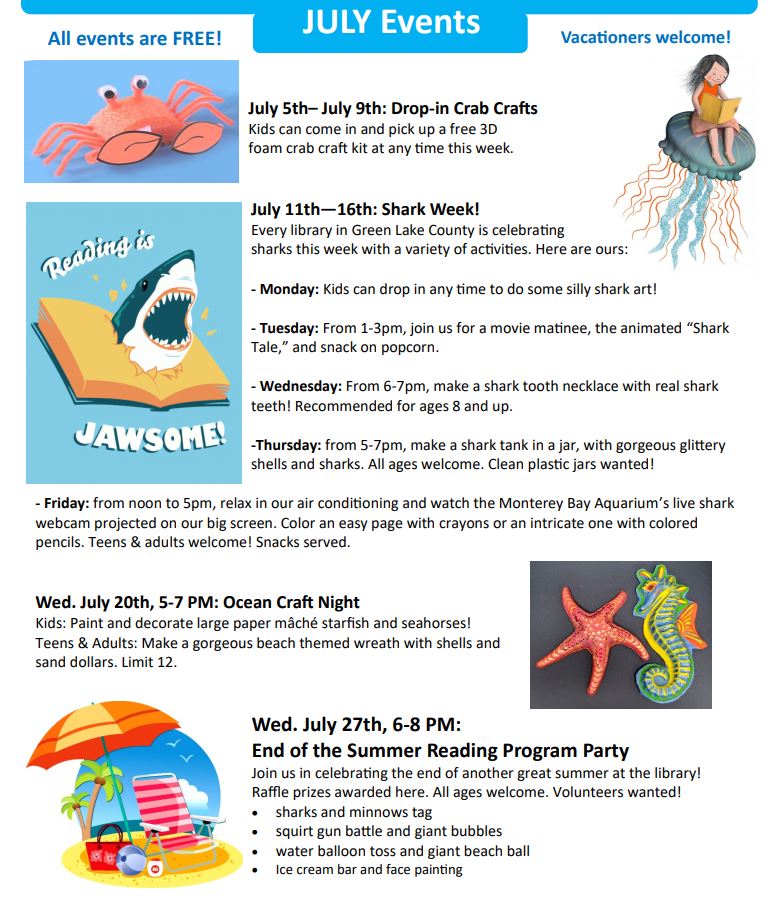 Click HERE to download the Rules and Reading Log.