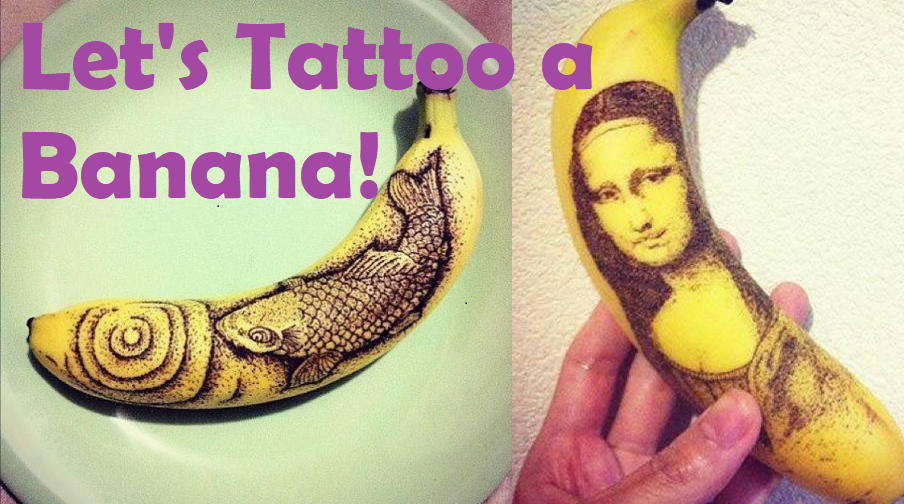 This online activity is part of our "Staycation" Summer Reading Program. Kids can read books to earn prizes and participate in fun activities. For more info, visit https://www.princetonpublib.org/node/549
Join us on Zoom and Facebook live as we tattoo bananas together. Yes, really– this is a fun art and science project as well as a snack! You will need a not-quite-ripe banana and a toothpick or large sewing needle. Stencils and reference pictures are optional.
You can download the craft instructions HERE or just follow along.
Click here to join us on Zoom: https://us02web.zoom.us/j/85819040821 Meeting ID 858 1904 0821
Or call 312 626 6799 (no video). Meeting ID 858 1904 0821